Pitstop Flag Brief Overview
Pitstop Flag® is a digital tachograph analysis software application that assists you in meeting EC Drivers' Hours (EU Regulation 561/2006) and the Working Time Directive (EU Regulation 2002/15/EC). From the tachograph download it produces infringement reports enabling Operators to maintain a legally run fleet of vehicles.

The tachograph software runs under Windows on an office or home computer where the tachograph analysis takes place - no internet connection is required.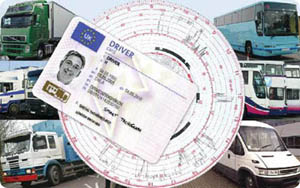 AVOID on-going subscription fees by bringing your tachograph analysis software in-house
INEXPENSIVE one-off price from £185 + vat
6 MONTH money back guarantee
EASY to use (data stays on your computer)
SAVES you literally hours by automating analysis
ALL EC Drivers' Hours infringements reported
WTD (Working Time Directive) reporting for mobile workers
IDEAL for small, medium and large fleets
HELPS you stay within DVSA's (VOSA) legal requirements
REVEALS unintentional mis-use of VU & driver cards
ANALOGUE chart scanning (flatbed scanner or ADF) for mixed fleets
BUREAU tachograph analysis capability available
Click here for the full FEATURES & BENEFITS list
Pitstop (Company) has a one off payment from just £185 + vat !!!!!

What do I need?
A download device to capture vehicle tachograph and driver card data, a company card, a digicard for each driver plus the software to analyse the driver data for infringements (and not simply list their activities).
Why do I need it?
Your digital tachograph download when analysed by Pitstop, our tachograph application will assist you in complying with EU Regulation 561/2006.
Pitstop is also capable of mixed fleet tachograph analysis, obtaining its input from the chart scanning module (optional extra) to produce fully integrated tachograph analysis reporting.