p.s. OUR GUARANTEE TO YOU . . . . . . . . .
As we are confident you will benefit from using Pitstop, if after 6 months you are not delighted with our product or it has not saved you at least 15 minutes per driver per shift over manual inspection of the thermal printouts, we will offer you a 100% money refund.
Experience has shown us that many Operators are unaware of all the infringement types (they run into double figures). In the old days the UK rules were very straight forward, unlike the current EU Driver Hours regulations, and scanning a chart took a couple of minutes. Manually totting up the figures and spotting the infringements, especially weekly compensation, will take considerably longer than the 15 minutes mentioned above.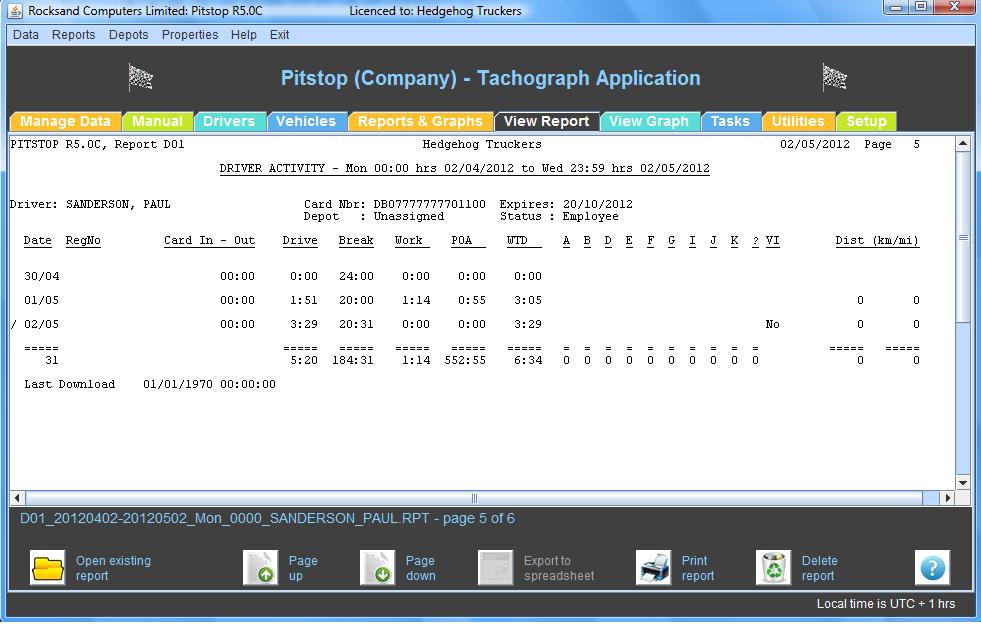 Click here for an example of use, including sample reports and here for prices and ordering
Important Note:
DVSA do not accept as defence unawareness of infringements due to lack of appropriate tacho analysis software. Having tachograph software shows DVSA you're trying to comply compared to those who just perform the minimum requirement of downloading.
Please remember some products do not report INFRINGEMENTS or the WTD but simply list driver activities.
Once you have performed a digital tachograph download, just sit back and let your computer do all the number crunching to produce error free results in a fraction of the time it would take manually.