STEP 6:
You can manually enter data for any vehicles with an analogue tachograph or override your drivers' digital data from the Manual tab.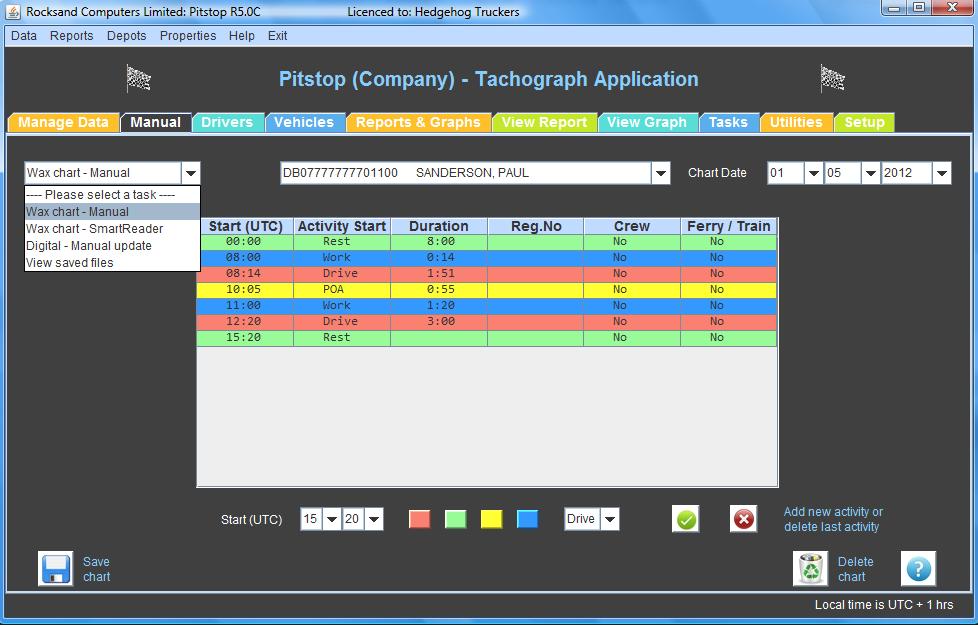 STEP 7:
Moving to the Drivers tab select a driver to view their information and activities. If there are any infringements investigate and then issue the legally required Driver's Letter.
You may assign depots to drivers and vehicles, enter leave (holidays, sick, etc) for WTD calculations.
You can swap between the calendar and the management planner which displays the amount of driving and work time available and also when the next daily and weekly rests are due.